Windows server 2008 r2 password reset iso. Download Windows Password Recovery Tool Ultimate 6.2.0.2 for Windows
Windows server 2008 r2 password reset iso
Rating: 9,6/10

1904

reviews
Download Windows Password Recovery Tool Ultimate 6.2.0.2 for Windows
The next option will be to choose the type of installation. Step 2: When the installing windows come out, press Shift + F10 to bring out command screen. It is a rather simple and efficient tool for situations involving Windows password lost disasters. This means, you are choosing which part of the registry you want the software to load in and choosing the edit option for user data and passwords. When wizard starts, it is easy to create a new password for current user by following the instructions. Again type in the below command to copy and rename cmd.
Next
how to reset windows 2008 R2 Local Administrator password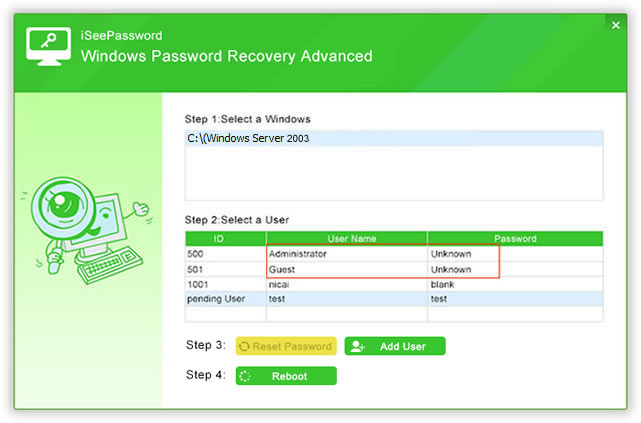 Then your domain admin password is reset. From here on, you can simply type 1 and press Enter at every option. How to reset Windows Server 2008 password without losing any file on it? The next step is to insert this bootable media into the server machine and boot up the system. I would like to ask if there is any ways to get me back? Choose the installation path of Windows, and the user account name, the password you want to reset. We always use a strong password to log into any personal system that has valuable information inside them.
Next
3 Different Ways to Reset Windows Server 2008 Password
This method will only work if you already have a password reset disk created before losing or forgetting your password. Reset Windows server 2008 password with a vb script Unless resetting a lost windows server password with administrator account or password software, we can also write a vb script to reset a new password to administrator account without old password. You should be able to recover a Windows password for any computer, whether that be a laptop or a desktop. Select the disk location details and click on Install Now, and the installation will begin. You can choose any of the 4 methods that are described here for Windows server 2008 r2 password reset issue, but the best one will always be by using Windows Password Recovery tool. Thankfully, chances are that you don't have to perform a clean installation of the system, there are number of 3rd party utilities out there available for you to reset or recover the lost password on Windows Server 2008 r2 , regardless of a domain admin account or a local user account. Users who have never on a Windows machine before may find a couple of these methods to be a little tricky.
Next
How to Reset Forgotten Domain Administrator Password on Windows Sever 2008/R2 Domain Controller for Free?
You can download the trial version from here: Make a Spower password reset disk with Spower software. Double click it and open it in Windows Explorer, navigate to Word folder. It's very simple and finished in less than two minutes. Since you are doing a full reinstallation of Windows Server, this is absolutely essential. Here is a question raised in Microsoft forum. Windows Password Recovery Tool Ultimate is an easy to use tool that has been designed for resetting your Microsoft account lost password , Windows local account or domain passwords on almost all Windows operating systems such as Windows 10, 8. Insert the installation disk into your server computer.
Next
How To Reset the Administrator Password in Windows 2008 R2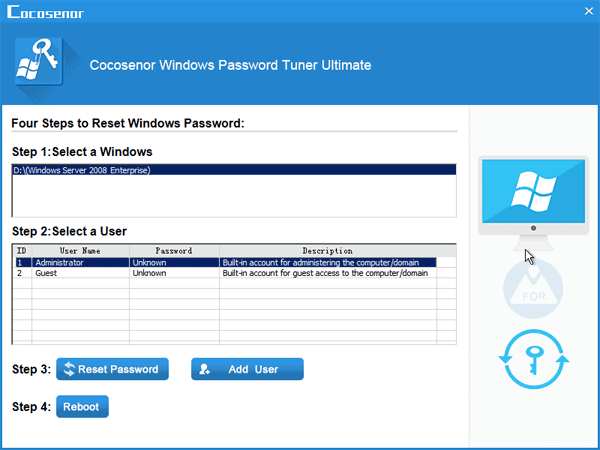 The user friendly interface and advanced features add value to this software so that users can get the best result every time. If you have created a password reset disk before forgetting your Windows Server 2008 R2 admin password. Type and confirm your new password. Try these three processes next time you have lost Windows 2008 R2 domain password, which you do not need to reinstall Windows 2008 R2 system for getting back to Windows by removing lost or forgotten password. In the step that asks you to select the appropriate username, type in the username for the account which you need to clear the password for. The last step is to exit the application and confirm writing the registry.
Next
How to Reset Windows Server 2008 R2 Password
The second choice does have its own drawbacks as well, such as being outdated and prone to security risks. Now the System Recovery Options menu will pop up and you need to select the operating system that you need to repair. Also, it enables you to create a new account with administrative rights and add to your computer. And now you can log on computer without password. Your server will restart once the installation is complete. In addition to that, there are some basic solutions you need to know. In that case, you should read the following information.
Next
[SOLVED] server 2008 r2 password forgot
Click on Repair your computer link. Select a user: Domain Users Click to select a user on right panel. Now, the command prompt dialog opens. With a server 2008 password reset disk, you can get into your windows easily. Is there any way to reset the password in Windows Server 2008? How to get into get around it? Note: The domain users will not appear on the list, unless the administrator account. Finally you need to reboot your computer and log into your Windows server 2008 R2 system without any password. Sometimes we face this problem that we forget domain administrator password on Windows Server 2008 r2 and cannot sign into the system.
Next
How to Reset Windows Server 2008 Password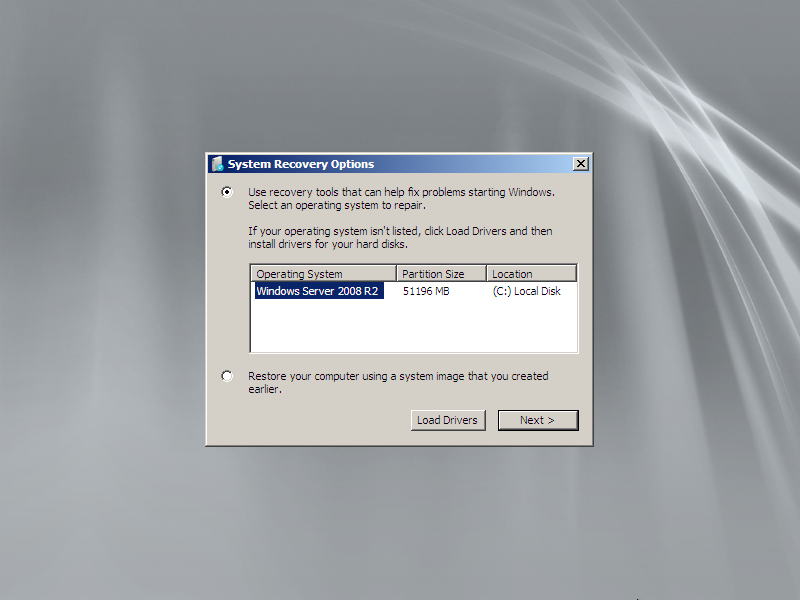 Don't be frustrated, follow this article and try with the methods below. The tool will set the password for that account to be Spower 2011. On Windows server 2008, the logon account must be administrator account. Reboot server computer and script will run and reset a new password to administrator account. This tutorial explains very sample step to reset Windows 2008 R2 domain password within 2 minutes. If you are in this position, try the third method described below.
Next
How to Reset Windows Server 2008 R2 Password If Forgot
You will be able to enter the admin account without requiring a password. This is also a labour-intensive task, so if you don't want to go through so much trouble, try the next method described below. If on your Server computer is Windows Server 2008 R2 system, select the Windows Password Tuner Raid. However, if have no password reset disk, what to do? Select the administrator and click the reset button to reset its password. And click Reset Password button to reset its password.
Next