Windows 7 admin password reset torrent. How to Reset Windows 7 Password with Bootable USB Drive
Windows 7 admin password reset torrent
Rating: 8,8/10

1050

reviews
How to Reset Windows 7 Password without Disk or CD If You Forgot it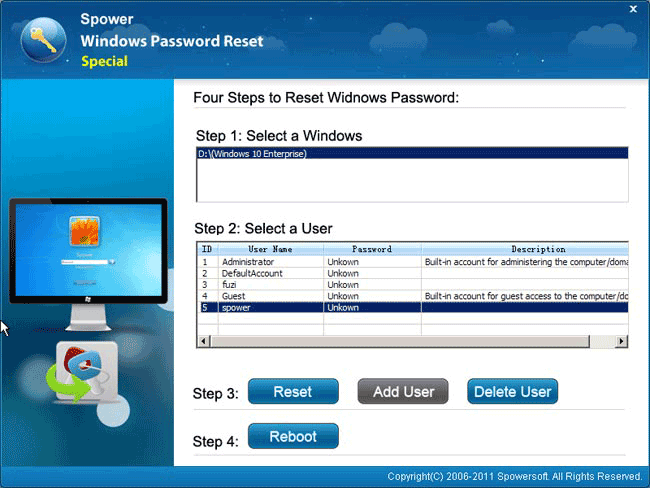 It can be used to reset passwords from any type of accounts profiles such as root, Microsoft, local or administrator accounts. Then, you can even get this very same file online using Microsoft website. If you are facing this very same problem. In this tutorial, we will be showing your various methods and techniques that can be used to on Windows 7. Once you have the real administrator activated, boot back up and logon to the administrator account. It is understandable that if you didn't created a password reset disk before you got locked then it can be a very annoying and pedantic situation since you won't be able to reset the password for your computer or laptop.
Next
Windows 7 Forgot Admin Password But No Reset Disk
This is the most common problem that Windows 7 users are usually confronted with. Please try whether you can log into Windows 7 with another admin account. After that, you can continue restoring sethc. Let's have a look how it works. Top 4: Chnt-pw Chntpw is another free utility that can remove Windows 7 user password from locked computer. It can recover both administrator and standard user password for local account and domain account. If you don't catch the message the first time, you'll need to restart and try again.
Next
Lost administrator password on windows 7 any way around it?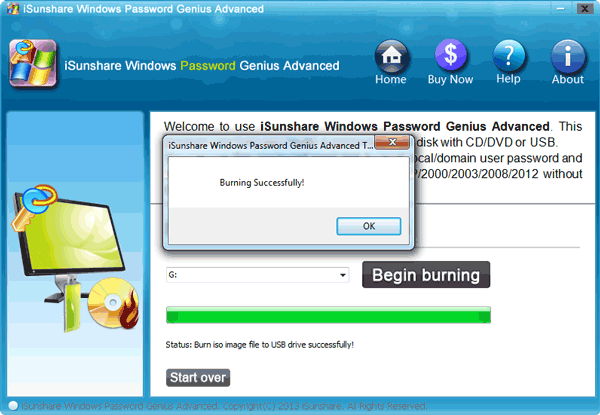 If that's the case, you should try out the tool that will do all the heavy lifting for you. Without much effort or knowledge of how it works, just remember that it only need 3 step: Download, Burn and Reset. The professional and the Standard versions only work for local account password. No matter how many times you change your password, this disk always allows you to create a new one. However, you shold spend on time understanding how it works. Click on the media names you current have.
Next
Top 5 Free Windows 7 Password Recovery Tool
Doing all this requires a certain level of computer skills. Ideally, all the other methods should also be able to get you past your password. You can accomplish this by following the way we outlined in Step 2 in the first solution above. Then for a backup or other use, you may also setup a second user account. With proper installation, run the tool with admin rights.
Next
Windows 7 Forgot Admin Password But No Reset Disk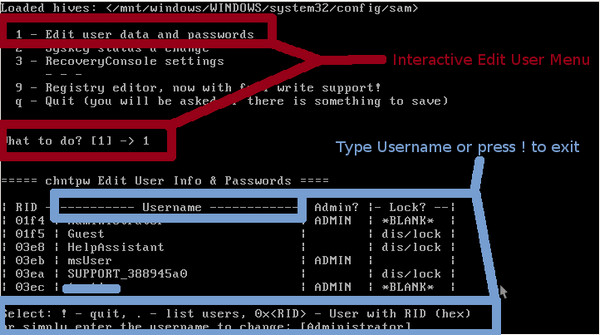 We hope our tips would do help you. Here are the steps to configure pendrive for Windows password recovery. From the above tutorial, you can see it's kind of easy to use the program. When the burning is succeeded, a pop up messages says Burning Successfully. Click Yes when a confirmation message pops up. It does not require any downloading of software. The torrent client will download the.
Next
How to Reset Windows 7 Administrator Password By Yourself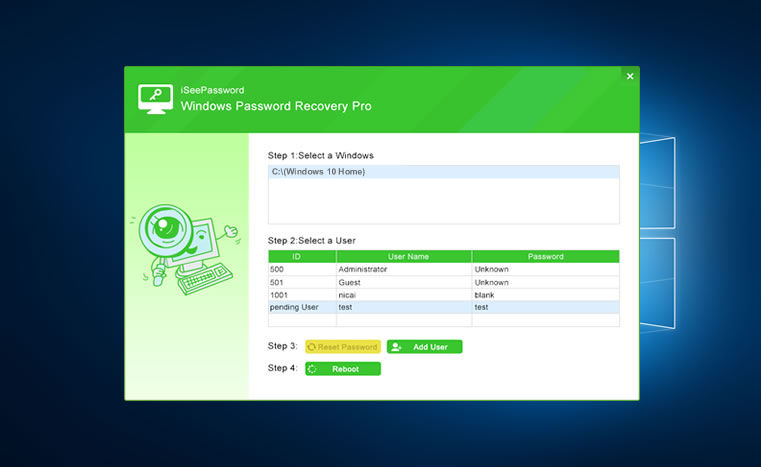 This will restart your computer. However, It's only a moment for you forget Windows 7 password and it may take you several days to regain access to your system. Get to this menu by repeatedly tapping the F8 key as the computer is starting up. Make a quick note of the location or the drive displayed on screen where your operating system is installed presently. Securing your device with a password is a good thing. Wait for the program to recover your password.
Next
4 Ways to Reset Windows 7 Administrator Password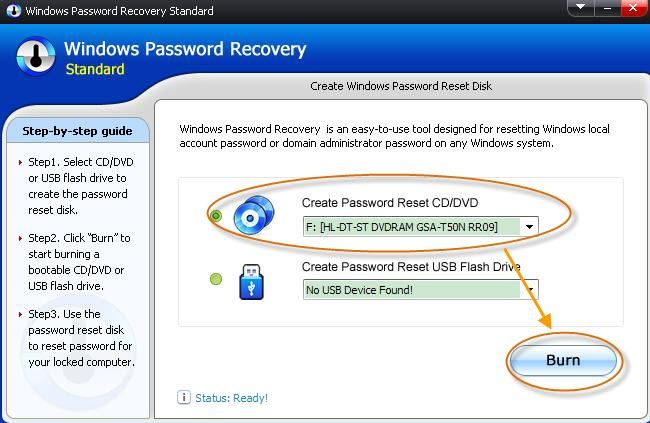 Replace the Y: with your actual operating system location which you had noted down a while ago. Open the Control Panel and then click open the User Accounts applet. Firstly arrange another working computer and download the tool to it. The implication of the methods shared in this guide varies from users to users. Download and install Windows Password Recovery Tool on another accessiable computer. Now, you will have to redo the initial steps to rename the backup copy of the sethc file to its original name. Method 2: How to Reset Windows 7 Administrator Password with Password Reset Disk If you don't have enough knowledge about computers then resetting password with a third party commercial tool is the safest and easiest option.
Next
How to Reset Windows 7 Administrator Password By Yourself
Once it's completed, restart the computer by clicking Reboot button and remove the disc from the computer important! You can change your password to something you will remember from another administrative user's account. However, most people have the habit of setting logon password for their Windows, but never create any password reset disk. Here I'm going to show you 2 easy ways to reset Windows 7 administrator password, so you can log on your computer when you forgot the admin password. General Recommendations For Setting Up Users In Windows 7: You absolutely do not want to have only one user account. Now, using the arrow keys on your keyboard, select Boot tab.
Next
How to Reset Windows 7 Password with Bootable USB Drive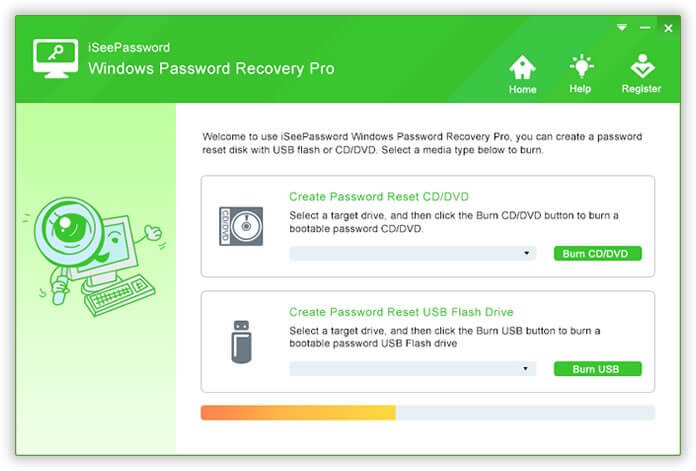 I work on computers and many times can't log in to Windows and the owner can't remember the user passwords. John the Ripper John the Ripper is a very popular free Windows 7 password reset tool that can be used to. It is quite safe as it won't damage your system and existing data on your computer. It becomes very difficult or almost impossible to reset the administrator password. Conclusion: In this guide, we have shown you that it is totally possible to reset Windows 7 password even if you totally forget it. Ophcrack Ophcrack is one of the most popular free Windows 7 Password Unlocker.
Next
Windows Password Reset LiveCD (download torrent)
Follow the simple trick below and reset Windows reset the password. Click the Repair your computer link on the Install Windows screen. If you have Windows 7 operating system then you must have an admin account that needs a password to unlock the system. Step 3: You will directly get into the built-in administrator and the Command Prompt window. This method is 100% working and tested on a computer. Then I save the changes by quitting and typing y to save the changes. Power on the computer, but during the boot up process you will need to enter the boot menu to change the boot order so that the computer boots from the disk that you just made in Step 2.
Next