Crack windows 7 password usb. Which is the best cracker to crack Windows 7 password?
Crack windows 7 password usb
Rating: 9,7/10

1856

reviews
How to Crack Windows 7 Password [Safe, Quick]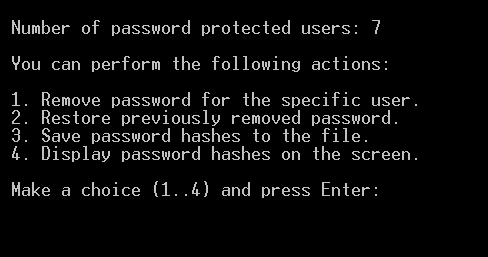 Reboot your computer and keep pressing key Del or F2. To make sure that you don't get into trouble in the future, it is recommended to create a password reset disk of your computer or laptop to easily recover your lost password. At the welcome screen, press Shift key 5 times on your keyboard so that the command prompt application could be launched. Access the computer with the Windows 7 password cracking disk Insert the Windows 7 password cracking disk or usb drive you've created into the computer, which locked you out of it. You will see a screen to run with Windows Password Recovery Tool. Just Type the Following Commands on Command Prompt, In order.
Next
How to Hack Windows 7 Password with USB?
Frankly speaking, When you're locked out of Windows, I don't suggest you perform this method if you're not a tech guy, if you persist in that, you may damage to your computer or lost system data, all at your own risk. You can now access your computer normally again. So here I suggest another easy-to-use Windows password recovery tool - Windows 7 Password Genius. How to crack laptop password When I forgot It How to open a laptop with windows 8. Try professional Windows 7 password cracker—Windows Password Key Windows Password Key can crack Windows 7 enterprise account as well as Home Premium, Professional, Ultimate editions.
Next
Windows 7 Password Cracker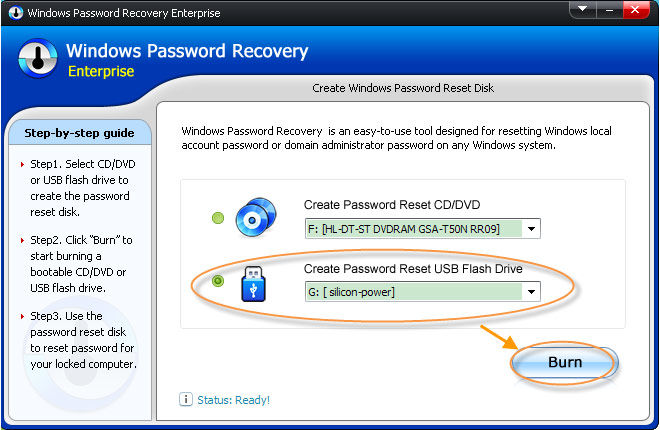 Step 4: Boot the locked computer from Windows password reset disk. It is worth to note that cracking Windows 7 password by installing system is not a wise way. When Windows asks for your password, press Enter or click on the button with an arrow. Step 2: Create a Windows password reset disk. Fool-proof operation, automatic password recovery, and overall speed put Ophcrack outstanding. Should we reinstall our Windows at the risk of erasing all of our files in it and get back to square one? Burn a Windows 7 password reset disk. Forgot windows 7 password no reset disk - Reset it via administrator account If just forget password of a standard user account, the lost password can be reset by other account who has administrator privilege.
Next
How to Bypass Windows 7,8/8.1,10 Password when I'm Locked Out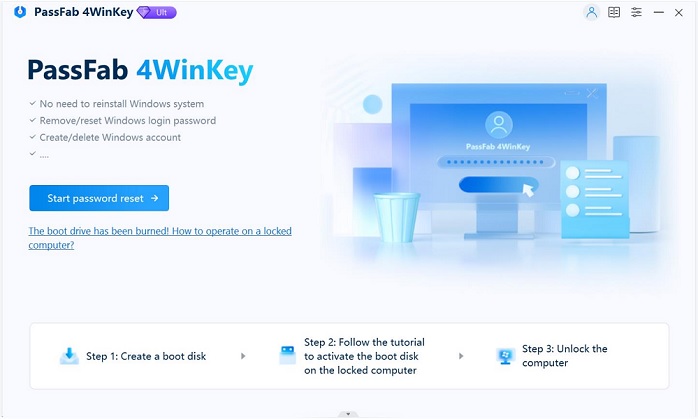 Next you can reset Windows 7 password easily according to the simple wizard on the interface. Once It is done, Restart your Computer. Here's a simple tutorial on how to crack Windows 7 password. If you lost or forgot Windows 7 password, you can use your Windows 7 installation disc and access to recovery options to bypass it. We know it is not an ideal method but a good amount of people got success by just using this little trick. Operating System: Windows 10 Pro, Home, Education, Enterprise, Mobile, Mobile Enterprise, IoT Core Windows 8.
Next
Which is the best cracker to crack Windows 7 password?
And then click Next to continue. Fortunately, you're able to regain access to the system. It's simple and straightforward, letting you create a password reset disc and crack a forgotten password for Windows in a fast way. Does anyone can give me a workable suggestion? Now, before you are having those agitate and enraging feelings, you must know that all operating system has loopholes that can be accomplished to reset your forgotten Windows 7 password. Exit the Command Prompt and Remove the Installation Disk at your Computer Reboot your Computer. There are lots of free Windows password crackers available, but we've found that Ophcrack is the most effective. It is indeed a power tool that can be used to reset your Windows 7 password as well as well as.
Next
How to Reset Windows 7 Password with USB flash drive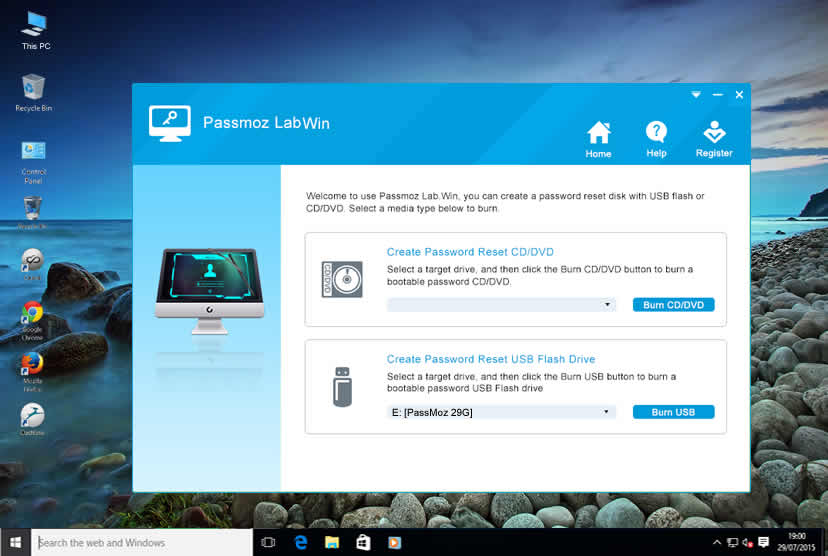 Try the 3 methods above and the last one will certainly help you crack your lost password in Windows 7! After logging on windows, you can use the net user command to change the password for administrator and other account password. This step is very important, choose Windows installation disk. Now exit from the command prompt window and restart the computer. Click the Repair your computer link on the Install Windows screen. If you have created a windows 7 password reset disk before forgotten password, you can follow the steps below to create a new password for current user.
Next
Install Ophcrack to USB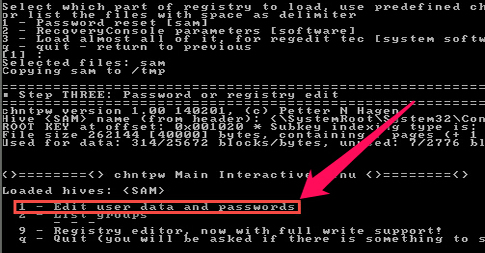 You can follow steps below to reset laptop password online easily. Wait for a few seconds, Spower Windows Password reset program will start and ready for you. Exit the Command Promot and Type New Password to be Logged in User Account. Enter your current password Press again Next. Keep on reading to find out how to regain access to your Windows 7. If forgot laptop password, try to follow this tip.
Next
How to Crack a Windows 7 Password (with Pictures)
But Windows 7 usually has this account disable, you need to enable the account before. Click Next and then click Finish in the next window when the progress indicator shows 100% complete. To avoid the disaster happened again in the future, would be a wise choice. The last step is to take out of the disk or usb drive and restart your computer. With Spower windows password software, I can reset my windows 7 password without a password reset disk. Recover Windows 7 Password Once Ophcrack has booted completely, it will locate the user accounts on your Windows 7 system and begin cracking their passwords. Method 2: Use User manager panel to reset an account's password.
Next
Hack Windows 7 Password Using USB Flash Drive
To start you will need another computer where you can download the program and create the password reset disk from it. It would be a major headache if you , 8 or. So when you forgot Windows 7 password, reinstalling Windows 7 password is the last option for you. Are the ways on Windows 7 password crack above useful for you? You start your Windows 7 computer, type in password on welcome screen. The process is automatic - you don't usually need to type or click anything. It is flexible with several application ranges that can be used successfully to gain the best recovery benefits. It is necessary that you keep it safeguarded from third party interruptions and data leakage.
Next
How to Crack Windows 7 Password Using Bootable Disk or USB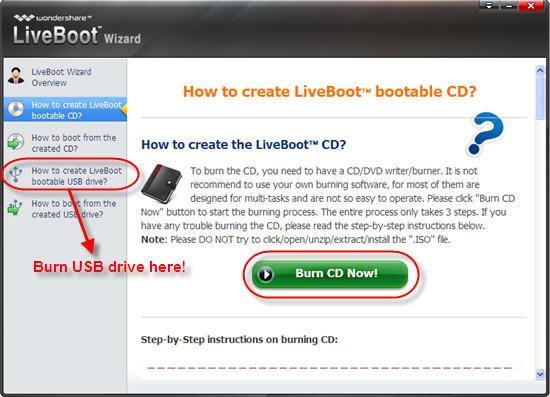 Recently I've been asked by my friends to crack Windows 7 password after it is forgotten. What can I do to recover my windows 7 password without reset disk? Now you can log into the Windows with new password you just created. Make sure to lock your password again with a new password as soon you can access your computer to ignore any kind of stranger using your laptop. Forgot windows 7 password no reset disk? I find many people are not very good at how to find Windows 7 admin password. When the command prompt windows appears, type the following lines to change the password of your laptop.
Next