Cracking windows 10 password cmd. How To Find Administrator Password in windows 10 using CMD
Cracking windows 10 password cmd
Rating: 8,6/10

1119

reviews
How To Find Administrator Password in windows 10 using CMD
Replace the username with your computer's username, and password which you want to set. Don't forget to share this article with your friends and families. Step 1 First insert Windows installation disk into your computer and restart it. Download and Install Windows Password Recovery Tool. You can download Both tools from John the Ripper official website, both are the Command Line tool, Not for Install. Click the Options button and select Launch Command Prompt.
Next
Old loophole makes it easy to hack and reset the Windows 10 user password
Replace with the account name of your choice. Type: netsh wlan show profiles The results will basically bring up a section called User Profiles. The simplest way to keep your Windows secure is locking it with a password so that only you or the one who knows the password can access the computer. This, however, is subjected to one condition! Below are some steps to hack wifi password using cmd. Step 4: Reset Windows 10 local admin password with Command Prompt.
Next
How to Reset Windows 10 Password with Command Promp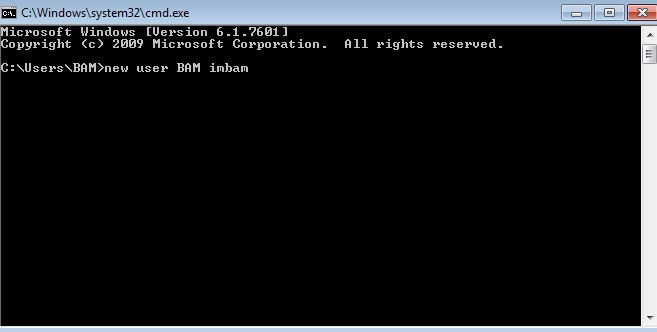 I hope you can detect something that can help me to resolve this problem Windows PowerShell Copyright C Microsoft Corporation. Therefore the second method of resetting the password using Standard is the best option for you. Now Copy your Password Protected Zip file and paste into the Crack folder you created. I followed your document along with Microsoft to use MakeProfile. The Password Hashes have been created, You can check key. If this failed, the method described below will help you sign in again to your Windows 10 computer and access the files associated with your Microsoft account. Click Utility Manager icon Since we replaced the Utility Manager with the cmd.
Next
How can I Crack My Windows 10/8,8.1/7 Password without Changing It
On the Command Prompt enter the Following Commands step-by-step. Cmd is one of the most used features of Windows that gives you access to almost everything on a system. Usually, you should write the name of the owner to keep the identity of the computer. How Does This Hacking Method Work? Very easy, works like on all the others. If you want to Bypass Windows 10 Password without Logged in User Account, So Here is the Full Guide. This is how you should use command prompt to.
Next
How To Find Administrator Password in windows 10 using CMD
Forgot Windows 10 user password? Filesystem access to Windows 10 is easily obtained by e. To do this, and simply add the command clip at the end of the command. Two cases can be considered from here, Microsoft account case and Local Account Case. Please note, that you must copy the method exactly the way we taught in this guide to avoid any interruption. You can also leave it blank and press Enter. Is the shit key by the any key? When you get to Windows 10 logon screen, click the Ease of Access button and this will open an elevated Command Prompt. While operating the someone computer, You might have thought.
Next
How can I Crack My Windows 10/8,8.1/7 Password without Changing It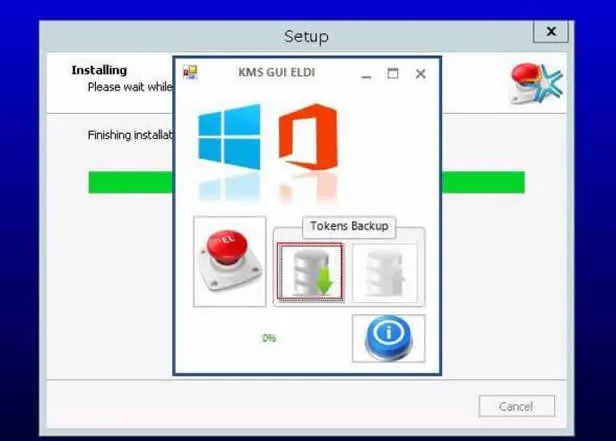 Note: Replace the c letter with your operating system drive letter and press Enter key after typing each command. Enter the Windows Command Prompt This technique only works to recover a Wi-Fi password providing that you have previously connected to the Wi-Fi network on your laptop. But you can still try this crack with wifi having old modems or routers. And, same for this issue as well. Things like these always perplex us. When you reach the Windows Setup screen, press Shift + F10 to bring up Command Prompt window.
Next
How can I Crack My Windows 10/8,8.1/7 Password without Changing It

After logging in, you might be able to open an elevated Command Prompt, and remove your lost local administrator password with cmd. On the Windows Setup screen, press Shift + F10 keyboard shortcut and a Command Prompt window will open. Make a note of the Account Name you need to hack. When I ping our domain controllers, it gave me 198. Fortunately, the operation of resetting password in Windows 10 computers is quite elementary and straight forward.
Next
How to Hack WiFi password using cmd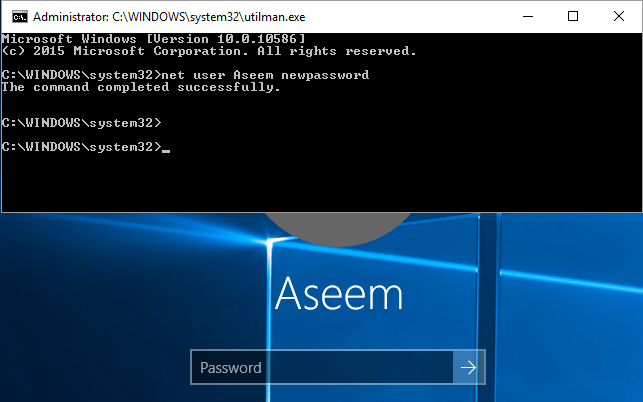 Important thing: You remember we have taken backup of stick keys sethc. Otherwise, you might even get caught. It's more easy and convenient for you, moreover, it's appropriate for any situation. Reboot and Restart Computer From there you can now log in to your computer without a password. Summary From the methods described above on how to crack Windows 10 administrator password, you will notice the use Ophcrack is long and might be complicated to some users. Whatever, If you want to Know Admin user Password, So this is the right place for you.
Next
How To Hack WiFi Password Using CMD (Command Prompt)
In this case, you can still reset the local admin password using Command Prompt and then regain access to your computer, but you need the help of a Windows 10 installation disk or startup disk. Now Exit the Command and Go back on the Desktop screen. Before you do this, you should make a copy of utilman. After that a window will appear shortly confirming that the encrypted password content has been located on the drive that you inserted to the computer. Take a note and write it down on paper other solution is far more complicated because you have to write a program in Note I can dive a link: so, read the article and find already written program in note.
Next