Hack windows 7 without changing password. How to Change or Reset a Windows 7 Password
Hack windows 7 without changing password
Rating: 9,3/10

218

reviews
How to crack the Windows 7 password without any software
It can hack domain passwords as well. Please do not use this or any other content on this site to harm others. Here's an method that might still work. When you want to hack a Windows 7 forgotten password, just insert the repair disk to your computer and restart it. My problem is my administrative password is broken by my son only on our computers. At first run the following command to see the exact user names at the computer.
Next
Hack Windows 7 Password Without Changing The Old Password
I hit enter anyway and it prompted me to retune password. So today I thought I should doing something useful. Type your new password and retype it to confirm. There you will see the list of users including the built in Administrator and Guest accounts. Note: For most of these methods you will need to know the password or be able to logon to at least one administrator account on the system in order to make password changes. Use a third party password reset disk or the Command Prompt logon trick which is the final method on our list.
Next
how to change forgot adminstrator password in windows 7 without a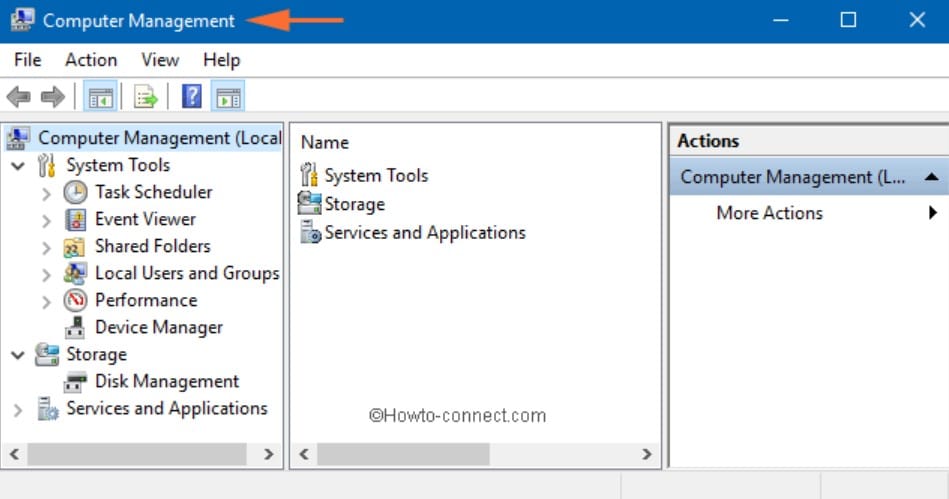 Tip 2: Hack Password Windows 7 with Password Reset disk It seems quite simple to hack Windows 7 password if you have Win 7 password reset disk. Now click the button as shown in the picture below to view the problem details. Right click on the user account for the password you want to change and select Set Password. It worked on our Windows 7 Professional, 2009. By the way, it supports Windows 7 and older Windows operating systems. They should do that for a small cost.
Next
How to change any administrator password in Windows 7
Follow these steps if your computer is already password protected and all you want to do is change your Windows 7 password. You can then get to log on to Windows with your discovered password! Now the two accounts are left. Close the setup window behind Command Prompt, click Yes or press Y to confirm and reboot to Windows. Step 3: Tap your new password and log on computer successfully. If not try Dir C:, Dir E: and so on until you find the correct drive letter.
Next
How to Change a Windows PC Administrator Password without the Password
Did you carefully go through with each of them? I did all d steps u metioned above. It also had Acronis Boot Disk manager which had to be disabled inside the app. Workspaces also like to disable the admin account you just changed the password for, so you might not be able to log in. If your account is a domain account, which is typical in a business environment, your can reset your Windows 7 password. Today when she powered it up, guess what? The only option left for you is to install the operating system again.
Next
Easy Ways to Bypass Windows 7 Ultimate Password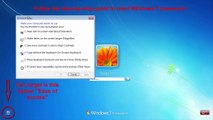 To find the drive letter, type C: or D:, respectively and search for the Windows folder. But still if you encounter any problem, then do tell me. The new password will be a mixture of uppercase, lowercase and special characters so make sure you memorize or note it down exactly as shown. You can reset Windows password using the password reset disk. As of July 2016 this workaround is still working beautifully! Open Computer Management, you can do this several ways.
Next
Windows 7 Password Reset
Then you can use it to boot off your computer and it enables you to find Windows administrator password without resetting it. Step 1: Turn off your computer and restart it, enter F8 to get in Advanced Boot Options. First, you will need to boot your system to a media that can copy a few Windows files around. Pressing Shift 5 times pops up the Sticky Keys option or Shift+Alt+PrintScreen offers to enable High Contrast. But note that for this to work there must be a valid System Restore Point to use from the last successful log on and you must create the repair disk before losing your password.
Next
How to Change or Reset a Windows 7 Password
Thanks Tanmay for clear instructions and especially the step-by-step screenshots. It is very easy to complete Windows 7 password hacking by using this disk. Step 9: Scroll down to the last bottom page. Method One: Hack Windows 7 Password Using Professional Windows Password Recovery Tool. Or, someone else who used your computer changed the? They are not visible but they got typed. Computer is running fine though.
Next
How to crack the Windows 7 password without any software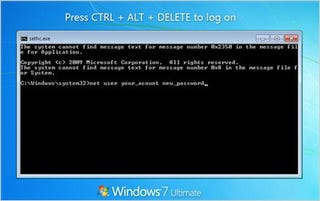 However, Windows Vista or Windows 7 does not accept the password because the system is corrupted. Alternatively, check the random box to create a random 8 character password which uses a combination of uppercase, lowercase, and special characters. Type a new password in the new password box, and type it again to confirm. The option to hide typed passwords is useful if you wish to keep anyone from seeing what you are typing. We were clumsy and slow and flub up and made mistakes. If you know your password but want to create a quick way to reset it, follow our step-by-step instructions for. I recommend that you replace sethc.
Next
How to Hack Windows 7 Password With simple steps
I reset my password using PasswordResetter in about 5 minutes. Use the hide checkbox so no-one can see what you are typing. But, this time, we are not going to use it. Once you see a list of options, click the Change your password or Remove your password link to perform the desired action as highlighted in this screenshot. When prompted, press any key to boot from the disk.
Next