Hack windows vista business password. Forgot windows vista password, no reset disk
Hack windows vista business password
Rating: 9,7/10

360

reviews
How to Hack A Windows Vista Password
Now you can follow the below simple steps to find your forgotten Vista password with this tool. My daughter was trying to change her Windows Vista User Password and she thought the change was not accepted when she clicked the cancel option. This video shows how to hack the computer password for Vista. Password reset wizard is running. After typing this hit enter key and it should say the command completed successfully and we have to type the password in when it will ask. Ifound lots of new things over here.
Next
How to Recover a Lost Windows Vista Password
I need more computer questions. But the problem is that the password for computer may be easily forgotten or lost, especially when you need to log-on immediately but you cannot remember the password you set. I guess I would go to head of the Toshiba support group over in India! You do not need to know the old password to set a new one. You may also need to re-activate the product it depends on the method used, the Recovery Disks sometmes but not always automatically take care of it - if using a Vista Installation Disk, you will definitely need to re-activate. Nonetheless, in less than 2 hours, I had mistyped my password, hoping I did change it, but apparently not.
Next
How to Crack Windows Vista Password with USB Drive
Guess you should know what to do now. I m having an another problem. If we of our computer and do not have a password reset disk, how we can reset or recover our computer password without reinstalling system? Soon after you are up and running, create a standard user account for daily use and another administrator account or two for backup and emergencies to try to prevent this from occurring again by having some alternatives - and it's also good in case something happens to your administrator account like corruption then you have backup administrator accounts to repair the problem, or again you may be in the same boat as here but for a different reason. Step4: Follow the Wizard and later you can be allowed to create a new password for replacing the forgotten one. While, there are exactly little users who remember to prepare such a useful disk.
Next
How to Reset a Windows XP or Vista Password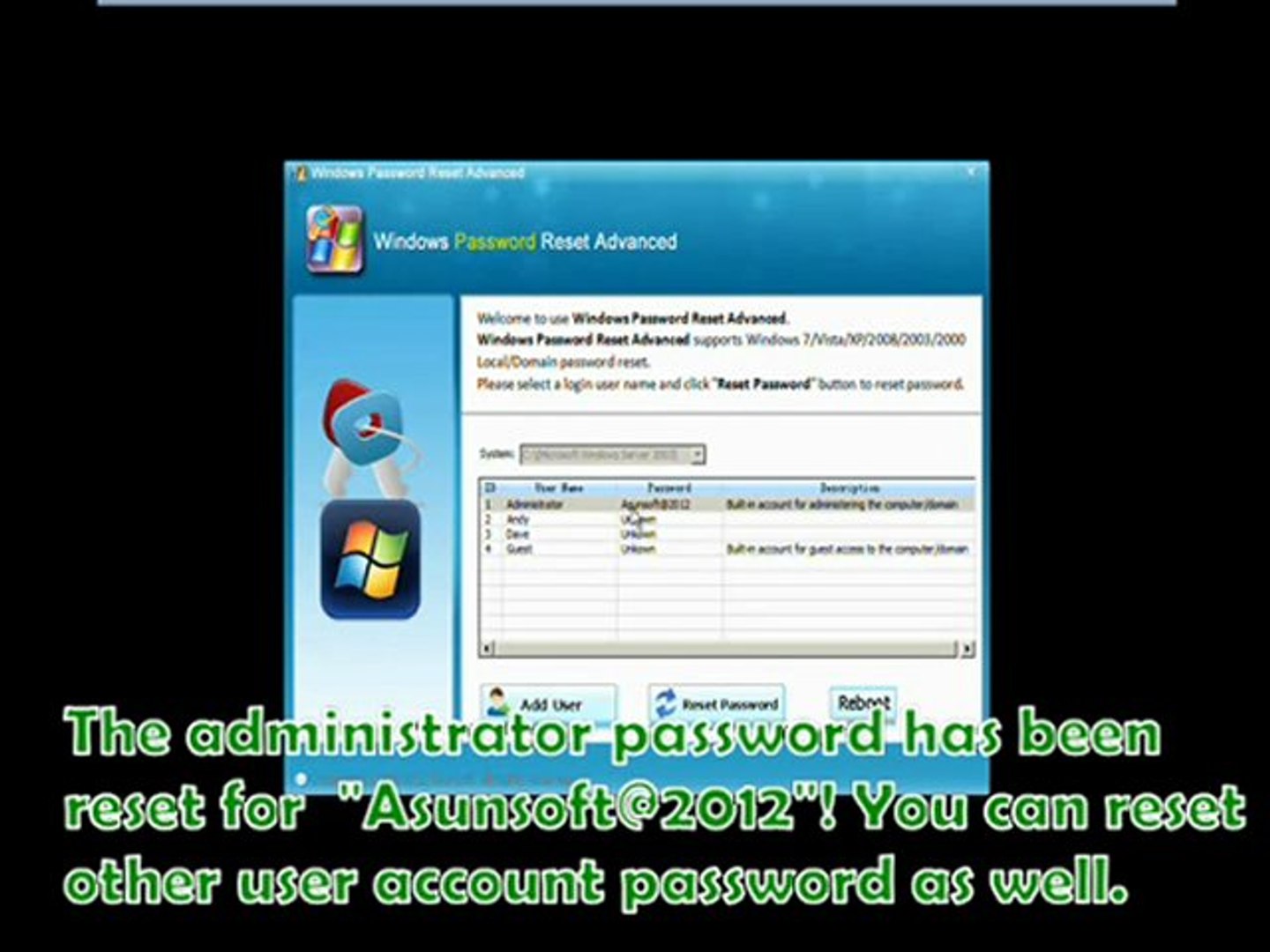 I think i am on a good resource of hacking. The first method was simply changing the password for which you had to know the current password. This article will show you a universal method to hack a Windows Vista administrator password. Choose Windows Safe Mode from the list of options. Use Windows Vista Password Reset Software Remove the forgotten Windows Vista password in your locked computer 1. Keep the default setting by clicking the Finish button — that means using the Local Users and Groups snap-in to manage this local computer, and not another computer in network.
Next
Forgot administrator password on vista business computer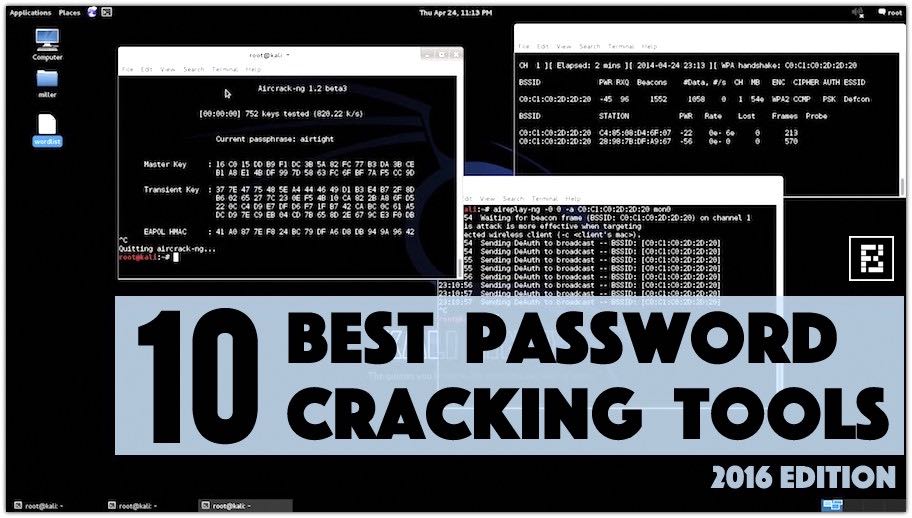 Same thing can be done using Safe Mode. Windows Password Key is that kind of program to help you bypass vista password in minutes without knowing the old one and reinstall your system, you can regain access the system without data loss. By using a Windows password recovery program, hacking Windows Vista password becomes easy. The following software and solutions can help us recover forgotten windows password without old password. I did not know if this roll back would include the password in it but had nothing to lose. Then insert your password reset disk into computer and click Next to reset your lost Windows Vista password successfully in seconds. Follow the below magic ways to hack password on Windows Vista, and you will learn a lot.
Next
Forgot windows vista password, no reset disk
Thank U for these hacking tricks. Again, sorry for posting this fictitious hacking guide! Are there some software can help me to recover my windows vista password? This approach really is as simple as it sounds. Select an account and click Reset button to reset its password to blank. Log in with that account, then go to Control Panel to change your lost password. You can boot up in Safe Mode by pressing F8 when your computer starts and log on with the built-in Administrator account. So, if you are somewhat in a same kind of situation, here is an excellent hack using leftyou can reset the password or make the password empty remove the password so that you can gain administrator access to the computer.
Next
Vista password bypass
Can any1 give me any tips on how to fix this problem? Top 3 Ways on how to bypass Windows vista password I have a dell laptop that I forgot my password, it is vista system, and I wonder is there a way I can bypass windows vista password without reinstall the system? The Password Reset Wizard appears. Now, if you correctly replace your utilman, your Windows Vista system should exist and reboot successfully. Click on User folder, locate and right-click the target Vista logon account that found in the right panel. Have an account with Administrator rights to Change Your Password See if there is other user accounts that have administrator rights on your computer, that kind of account would be able to bypass the password for you. Here are the steps if you have reset disk. If there is more than one administrator account on the system, you can use one account to fix problems with the other one or even create an entire new profile if required for that account.
Next
How to Crack Windows Vista Password with USB Drive
Unlock Windows Vista admin password with a super Administrator account. However what if you have only one administrator account and forgot its password, this problem maybe getting more complex. Many people may know that it is easy to gain a user account password when you have another administrator account. I don't want to reinstall my system, because I have much important data on my computer. It may be that one of the characters in your password is not working properly on the keyboard or the keyboard is inserting extra spaces or something else that's making what you think you are entering not be what you are actually entering. When you enter a wrong password, the Reset password link appears, click it to pop up the password reset wizard. Below is the most famous recovery tool I found: Windows Password Recovery Tool 3.
Next
Instructions on How to Unlock Vista User Password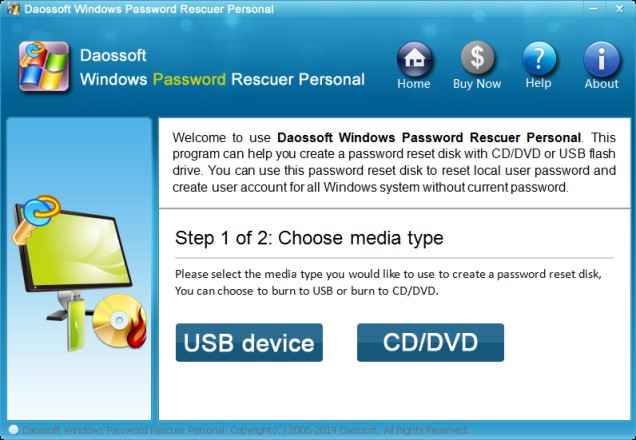 If no clues yet, no worry, this article will help you. Now, the system will ask you to enter the new password for the account. But if Windows Vista password is lost, you are compelled to take some decisive action for quick results. The username will be replaced with the name you want to be for your new account. When i try to delete it, it says its not a member of localgroup.
Next