Windows 7 professional administrator password hack. Hackerz
Windows 7 professional administrator password hack
Rating: 7,9/10

569

reviews
windows 7 professional 6.1 7601 lost admin password plz help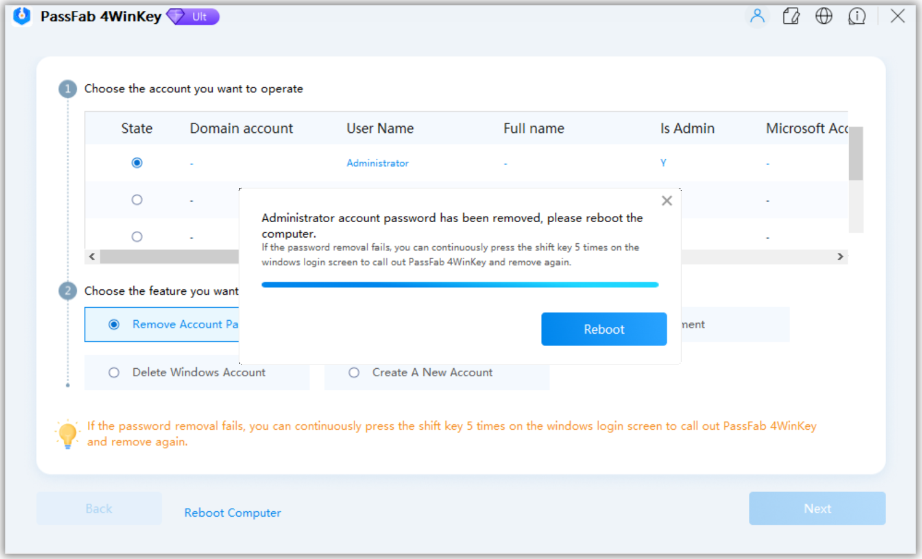 You can wait for the account lockout to expire. If it's something else I'll need more input. If so, just log on with that account and change the. If it's you normal account do you have another account with administrator privileges? Select a Windows system which you want to reset its users' password. Step 3 It now needs to know the path to the registry to load. It will take you about one minute to complete burning.
Next
How to Hack Windows 7 Administrator and User Password
This tutorial is only for the purpose of recovering your windows 7,xp or vista password. By the way, it supports Windows 7 and older Windows operating systems. On the logon screen, tap Shift key five times and you'll see a command prompt in administrator mode, and you can reset password now. You may also want to look into creating a password recovery disk. Procedure reset windows 7 passwords without disk Here follow each and every single step with their own perspective image.
Next
Hack Windows 2000 Administrator password!
Image via Hacked system level command prompt. Click Next, choose the drive name from the pull-down list, click Next. Please note that I chose another account Richard virt in the screenshot below. You can use this amazing tool to recover your lost password or reset a new one with easy, let's see how it works: Step 1: Download and install this program in any working computer and then launch it. Method Two: Hacking Windows 7 by using A Windows 7 Repair Disk As we know, we can use a Windows 7 repair disk to reset the system to a previous point so that you may know the password or there is no password protected. It is expert in cracking windows password without resetting disk or using cd.
Next
Windows 7 Password Hack Without Cd or Software
I hope this has helped you out of a sticky hole. When you save the new setup, your computer will restart automatically and boot from the recovery disk. Reset Windows 7 password just several clicks. He is very passionate about blogging and his area of interest are Bikes, Web Designing and keenness to learn Ethical tricks as well, Find him on. Have a nice day… Best regards, Fisnik Itknowledge24. . At that time the only solution that comes into or mind is the installation of fresh copy of windows but this will lead to loss of all data and files that are in the windows drive.
Next
Lost administrator password on windows 7 any way around it?
If you have created one, follow the step to reset password: Step 1. One thing I would do though, is when you have successfully logged back into the computer, is that you again create an Admin password and make a note of it somewhere email it to yourself so you can find it again using your mobile etc and then create a Password Reset Disk. You can now log on with the new password but before you do I recommend that you replace sethc. It will be blank while you type the password but your keystrokes will be recorded! Conclusion how to reset windows 7 password without disk I hope this session has sorted out your issues in respect of windows 7 password hack. Now make a copy of the cmd and rename it to Utilman. It is intended for educational purposes only. Now after restarting you have to click on the Ease of Access Button which earlier contained options like Magnifier,Narrator etc.
Next
Easy Ways to Bypass Windows 7 Ultimate Password
There is local account or Windows live or hotmail account. Have you forgotten the password to your Windows 7 machine and don't have a Windows Recovery Disk? Windows Password Key loads, follow the interface to hack Windows 7 password. Just hit Enter as it will have already suggested the correct answer. That way you won't get burned again. I will not be held responsible for any misuse of this instructable.
Next
Windows 7 Password Hack Without Cd or Software
This step essentially reassigns the accessibility of the command prompt. This is required due to the anonymous nature of these forums. Step 9 This is where you will ask the program to write back the changes it has made to disk. This one requires you to state where the path to the registry is. Hack Windows 7 Password without Software There are 2 types of account on Win 7 by default. Step 3: Hack Windows 7 administrator and user password with a few clicks. Anonymous Missing the other trick.
Next
How to Reset Forgotten Windows 7 Administrator Password
Click Burn button and wait for burning about one minutes. Forgot Windows 7 password is not a fun, you may need to reinstall your Windows 7. Click on Start, search for system repair disc, then click Create a system repair disc from the search results. It is your own responsibility to adhere to these terms. In comparing with others methods this method is safe because here just I am introducing you a simple one more function to reset windows 7 password without disk and in a matter of requirement you are not require anything such as command prompt, software or internet to Windows 7 password hack. With a Desktop it is either on the side, rear or top of the Computer Case. The motive of closing this three just you have to restart your now.
Next
Hack Windows 2000 Administrator password!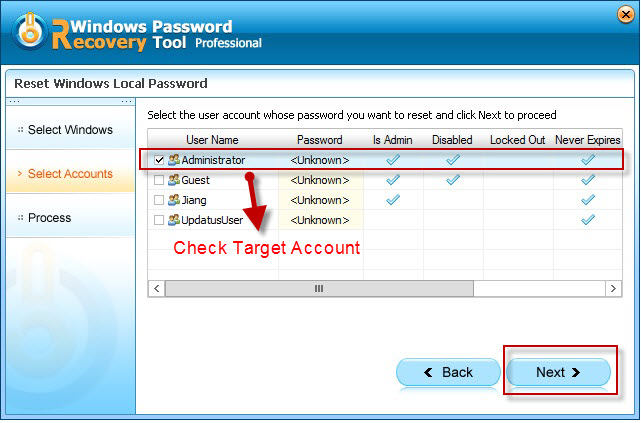 This usually takes a few minutes and the charge is minimal. First, make a try at changing the account you are in to administrator. It's unlikely this will work and would be a major security hole, but it's worth a shot. All you need to be concerned with are the questions at the bottom of the screen. For this, you'd better write down the passwords somewhere that is safe and private.
Next
Computer Pro: How To Hack Windows 7 Admin Password
Ubuntu Live, Linux Live, Kali, etc. Generation of new links for these products is throttled, and not every download is always available in every language. As you can see, bypassing the required Admin password when set on Windows 7 is very simple. Then restart you system and press f2 or f6 or f8 or Esc key anyone of them should work for your system before the booting of the windows start. While mentioning each step I have tried to give you full guidance. Personally I have used this program on quite a few machines, and have never had an issue.
Next